Make up for mature skin – simply remove wrinkles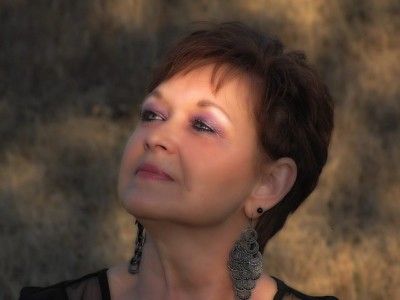 Make up for mature skin – simply remove wrinkles
Wrinkles, veins, pigmentation spots and redness are natural signs of skin aging. Often these are seen as sympathetic – but many women are bothered by these.
With a few tricks from the make-up box, you can easily conjure up a fresher look that will make you look a few years younger. In this article we will show you which make-up tips are suitable for mature skin.
First the facts: make-up is not a miracle cure
Genetics and lifestyle have a great influence on our skin appearance. Smaller lines in the face, neck and décolleté area can hardly be avoided by women of advanced age. Nevertheless, the formation of wrinkles can be reduced with anti-aging products and other measures.
In the case of a self-perceived disturbing appearance, more and more women are resorting to treatments – for example, wrinkles and unevenness can be evened out with an absorbable filler material. Because if the wrinkles have already imprinted themselves deeper into the skin, this usually casts dark shadows that make the facial expression appear flabbier.
Regardless of how pronounced the wrinkles are, however, women can use suitable products and special techniques to help them out with their makeup. Make-up is not a miracle cure for getting rid of wrinkles in the long term – however, the signs of aging on the face can be effectively concealed.
Less make up is more – an important basic rule
If you want to remove your wrinkles, the following rule applies: Never apply too much make-up! If the beauty products look as if they were applied with a spatula, the wrinkles will probably no longer be visible, but your face will also look like it has been plastered over. To achieve a natural look instead of that mask-like look, it comes down to these tips:
Care comes before make-up
Before you reach for the make-up, an even basis should be created. Appropriate products provide your skin with important nutrients and sufficient moisture, so that smaller wrinkles are already padded and further wrinkle formation is prevented. For a short-term firming effect, anti-wrinkle creams with lipids or the active ingredient hyaluronic acid are suitable. With this care, the make-up can be applied better.
The basis of every make-up – the foundation
For mature skin, a light, liquid foundation should be used, which makes the complexion look matte. In addition, there are special products with light-refracting and mimetic pigments that do not settle in the wrinkles when the facial muscles move and reflect light even from the shadow of the wrinkles, which already visually minimizes the appearance. With a suitable foundation, powder can be dispensed with.
Sparkling eyes as a distraction
A radiant eye area quickly diverts the focus from the most annoying expression lines. Therefore, you should emphasize her eyes and calmly courageously reach for mascara and eye shadow. A tone slightly darker than your skin color is recommended. Gentle brown tones are often more suitable for mature skin than black, which can quickly appear too harsh.
Dark circles under the eyes make us look not only older, but also more stressed. You can refresh the youthful look with a concealer by carefully dabbing it around and over the circles under the eyes. Do not overdo it when applying the concealer, as the final result should look natural.
More makeup tips for the mature eye area:
White kohl on the waterline makes the eye appear larger, which makes for an attractive, open look.
Bluish discolorations can be retouched with a yellow- or orange-colored cover cream.
When plucking the brows, make sure that the last third is not too downward, otherwise the eye area will quickly look tired.
Clear delineation of the lips – emphasize the contour
Around the lips, we develop many small wrinkles with increasing age. These lip wrinkles make the lips appear to run outwards – a clear demarcation between the lips and the surrounding skin is no longer given. To restore this contour, a nude-colored lipliner that exactly matches your skin color is suitable. The light gloss should be applied finally with the mouth, which again clearly defines the shape.
Youthful cheeks with rouge
A fresh complexion cleverly distracts from wrinkles. With a soft shade of blush on the carriage you conjure up a touch of youthfulness on the face again. It's true again – less is more! Really only use a soft pink shade for your blush, after all you don't want to paint on pink apple cheeks.
Covering redness – CC creams as color correctors
Skin aging does not only include wrinkles – small redness, veins and pigment spots can also be found more frequently on the face over time. However, with the right beauty products, it is no problem to cover them up.
For light redness, for example, there are so-called CC creams. This "Color Correcting Cream" contains special color pigments that – as the name suggests – correct the individual skin tone. They are used like a day cream, so they can be applied immediately after cleansing the facial skin. You can help with a little foundation if the coverage is not sufficient.
For more severe redness, you can treat it with a skin-colored concealer, which is best applied over foundation. If this measure is not enough for the redness, you can also apply a green concealer selectively. Green is the complementary color to red, so the effect of the color-correcting cream can unfold perfectly under the make-up.
Camouflage for stubborn pigmentation spots
Light pigment spots can usually also be neutralized with CC Cream – a beige-colored concealer can also help. With the darker spots it looks different. They are stubborn and shimmer through grayish. For these cases there is camouflage, which is a highly pigmented special makeup for covering up. The product range extends from liquid to solid and offers many shades of color – it is also extremely durable and even waterproof.
With these make-up tips, wrinkles and signs of aging of the skin can be easily concealed. With a little practice, they can be applied quickly, giving the face a more youthful appearance. Always pay attention to the important rule of not overdoing it with makeup. Therefore, for the natural look, do without intensive colors and large amounts of the products.