Achieve accessibility through the use of sliding doors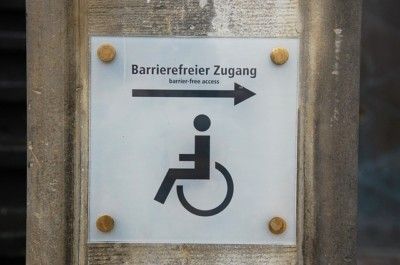 Accessibility through the use of sliding doors
Each age makes certain demands on people. In order to master this, the person must adapt the external circumstances to the respective needs. In old age, it is above all one's own living situation that has to meet special requirements.
The keyword "accessibility" promises optimal everyday conditions in one's own living environment in this case.
Sliding doors – convenient and space-saving
Free mobility can be restricted by many – often small – hurdles in the home: Doorsteps quickly become tripping hazards in old age, and narrow door frames can make it difficult for wheelchair users to access rooms.
Even small functional changes, such as the installation of sliding doors, can make everyday life in your own home easier as you age.
A sliding door of sufficient width without a floor threshold offers, for example, wheelchair users or seniors with walking aids who want to change rooms, movement safety and increased comfort.
In addition, a sliding door is a stylish room divider element. Silent and space-saving, sliding doors offer a pleasant living comfort.
The state of the art allows sliding doors to close quietly and no impact noise is heard. Novel systems guide the sliding door over a ceiling track.
Completely without trip hazards, two rooms can be elegantly connected in this way, and even the flooring can be laid continuously.
A sliding door meets the requirements for accessibility if it has a clear passage width of at least 80 cm, for wheelchair use of at least 90 cm. The clear passage height must be at least 205 cm.
Manual or automatic door openers
The door openers of sliding doors can be operated manually or controlled automatically. Pushbuttons of automatic door systems should be installed at a height of 85 cm to ensure comfort – even for wheelchair users –.
Handles that are easy to reach due to their shape and placement are recommended for manual operation.
Accessibility – contrast gives security
Accessibility for doors also means that they do not present an obstacle for visually impaired people or people with other perceptual impairments.
By creating contrasts, such as using light and dark colors and different types of materials, sliding door surfaces become more easily identifiable in the room.
Handicapped-accessible and senior-friendly sliding doors make everyday life much easier. Accessibility without thresholds, easy to open doors that can be operated manually or automatically – all this is provided by modern sliding door systems and adapt their own living space to individual needs in old age.